Specifications
Gimbal Dimensions(Normal): 116*95*317(W*D*H)
Max Payload: 0.57lbs/260g
Gimbal Dimensions(Folded): 130*68*195
Mechanical Endpoint Range: Pan Axis: 270°/Roll Axis: 315°/Tilt Axis: 200°
Gimbal Weight: 1.09lbs/498g
Battery Run Time: 8hrs

MOZA Mini-S, Multiple Follow Modes Are Available To Ensure That Every Action Or Object, Whether Fast Or Slow, Can Be Tracked, Captured Or Recorded, Object Tracking Feature Ensures That Any Object Is Always Followed, In Focus And In The Limelight. Using The Handle To Control The Camera Of  Your SmartPhone & Being Able To Switch From Landscape To Portrait Mode For Live Streaming Adds To The Smooth, Simple Operation As Flexible As Possible. Moza Mini S is quite adequate at 8 hours. The battery charges via the USB-C and takes almost an hour and a half to fully charge. MOZA Mini-S Gimbal is designed to hold phones weighing up to 260 grams and supports many popular mobile phones including the iPhone /Android Smartphones.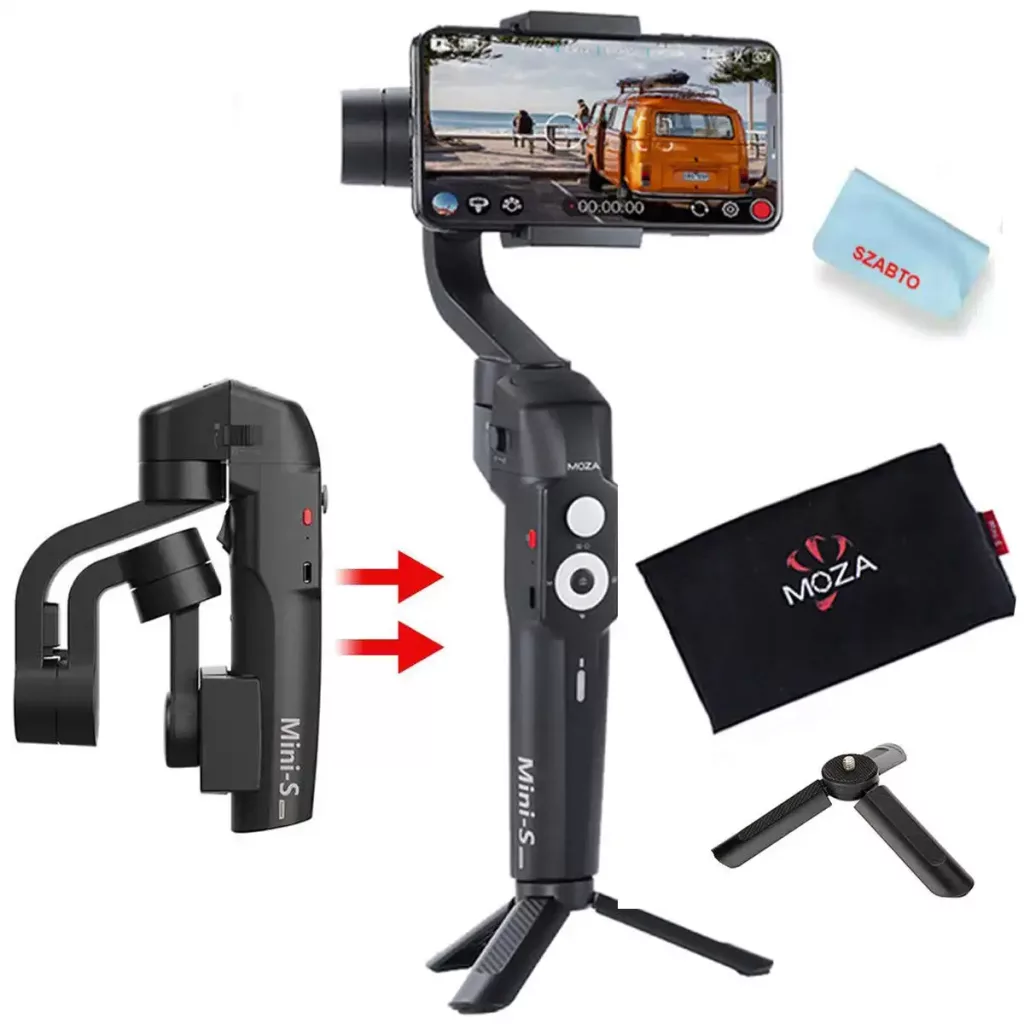 Box Packing List
         Moza Mini-S Gimbal: 1
         Mini Tripod: 1
         Charging Cable: 1